Would you believe I first made New Look 6263 in 2019. This is a classic dress style that is easy to sew when you're just starting out.
Living in lockdown for months drains your sewjo. Having lovely fabric to spur you on and the prospect of Summer has ignited my sewing again. Let's move on from lockdowns and focus on great sewing with wonderful fabrics like this cupro print.
This fabric has a great print on it and is as light as a feather. The pattern I've used for my first make is a floaty dress with minimal closures.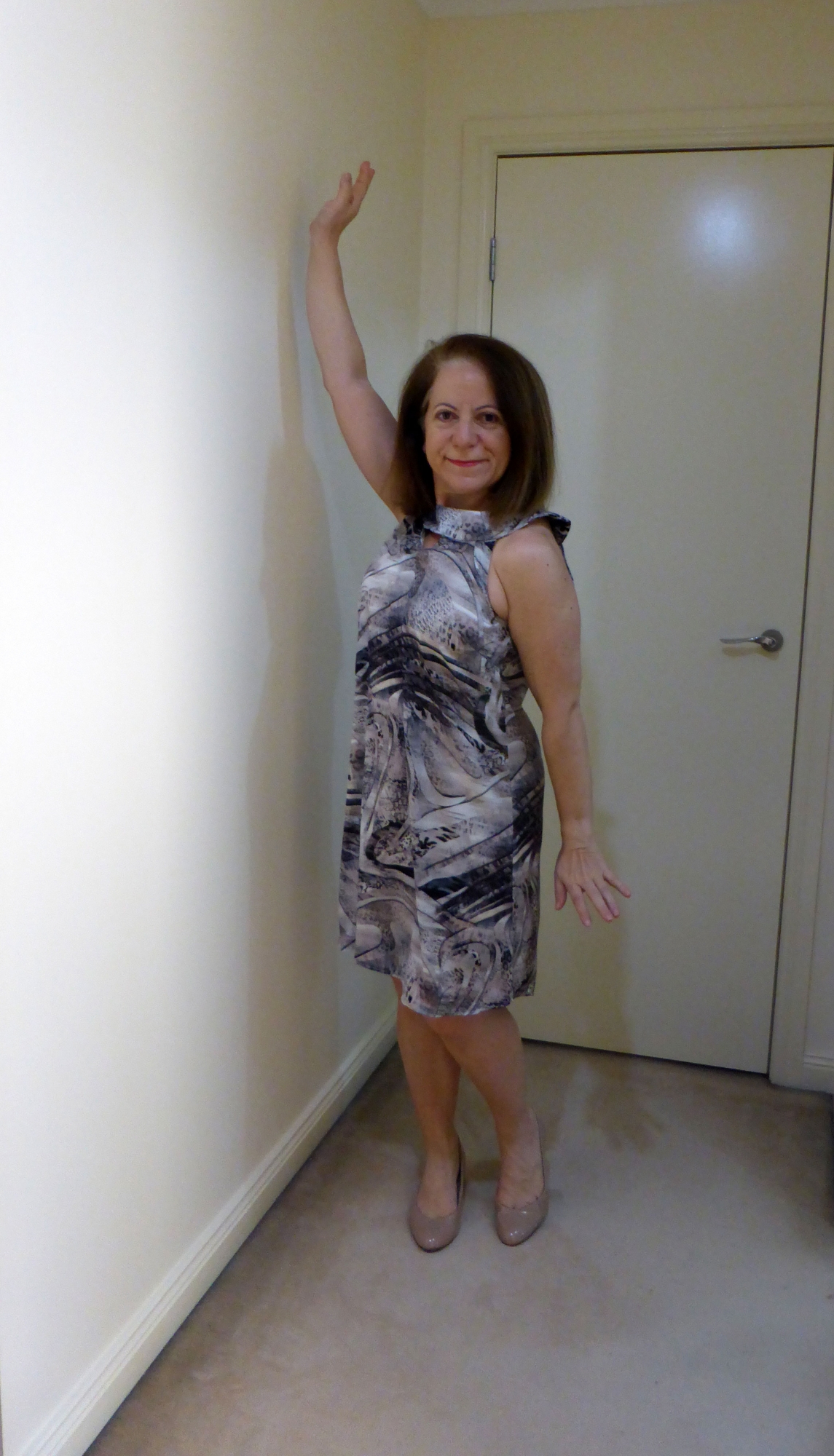 The side seams are all finished with French seams. It provides a lovely finish on the inside and fraying is not a problem. The fabric isn't weighed down by this fabric finish.
One aspect to consider is interfacing this fabric where it needs strength. Your project will be your guide. I've used a medium weight cotton fabric from my stash to line both sides of the neckline on New Look 6263.
What would you think I've done to hem this dress? The hem edge is overlocked using 3 threads and not 4 threads. The reason is because 3 threads is not as heavy as 4 threads. It makes a huge difference on this fabric because it is so floaty. Consider using 3 threads when your fabric floats so well as this fabric does.
On this pattern, you need bias binding. Please consider using this fabric and make your own bias binding. You will make the most of the fabric offcuts if you do this. Again, the reason I suggest this is because this fabric is soft and commercial bias binding can be too stiff and heavy. I absolutely love the armhole finish on this dress because I've used this fabric as the bias binding.
I used Prym scissors and Prym 60/8 microtextil sharps machine needles because this fabric is so light and fine.
You may not want to hear this but I really recommend you press each seam as you go. This makes a huge difference to the final look of the project.
I hope these tips help you make your ideal project from this Poly/cupro fabric.
Summer is almost here and we'll be able to be with friends and family soon. I definitely do have something to wear this Summer season. This style is very forgiving and you only need to make sure it fits you at your chest. This is the most floaty style I can wear for my height and I'm so glad I've now got a new dress to welcome the times we can actually meet in person.