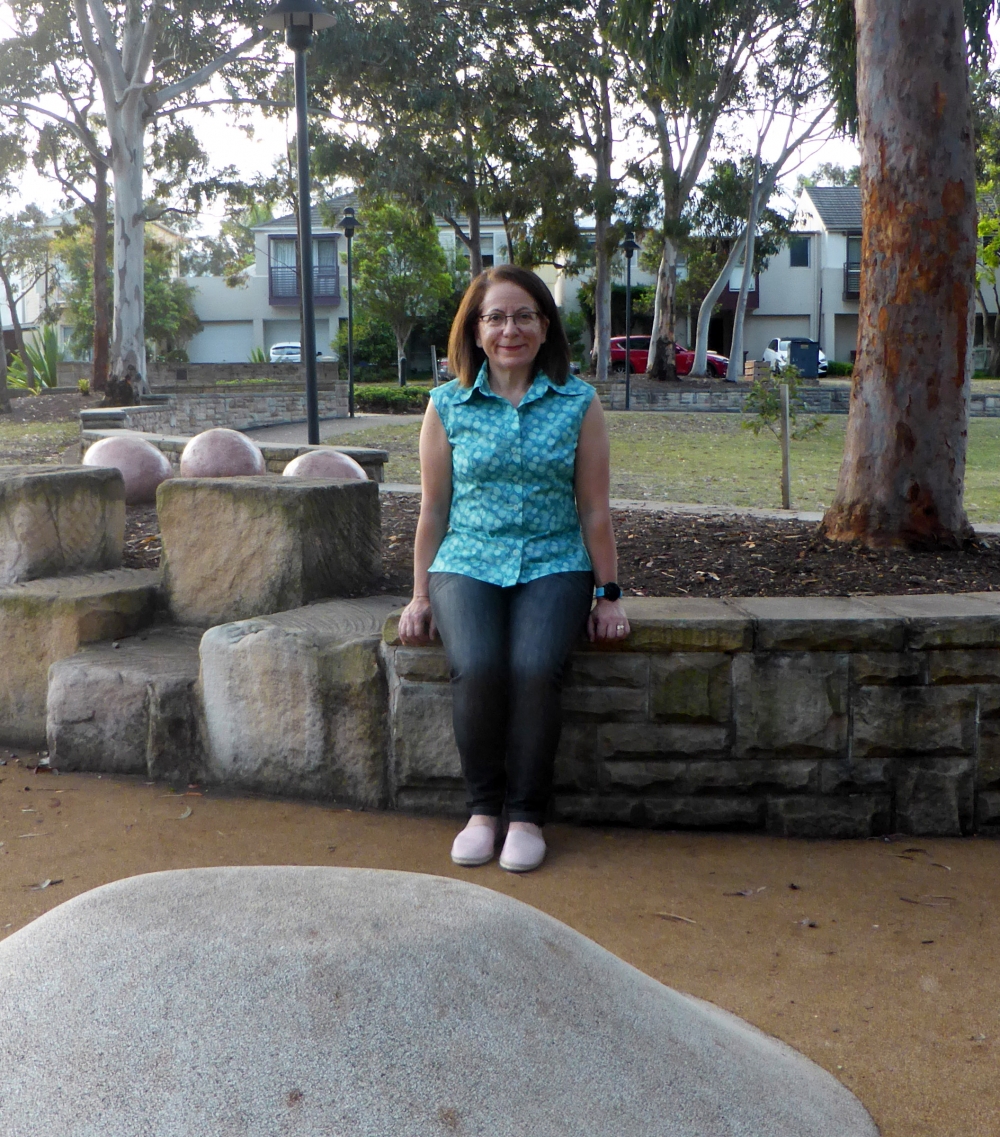 McCalls 5433 is a classic fit 'perfect shirt' pattern. I've made the last of my order as a versatile shirt using this awesome Art Gallery Fabric as my Minerva Brand Ambassador project.
This Oh Meow print would be a winner for any cat owners or people who very much obey their cats. Cats rule.
What drew me to this print is the colour. It's Spring almost Summer here in right now, we're being allowed out of lockdown and this colour really lifts my spirits.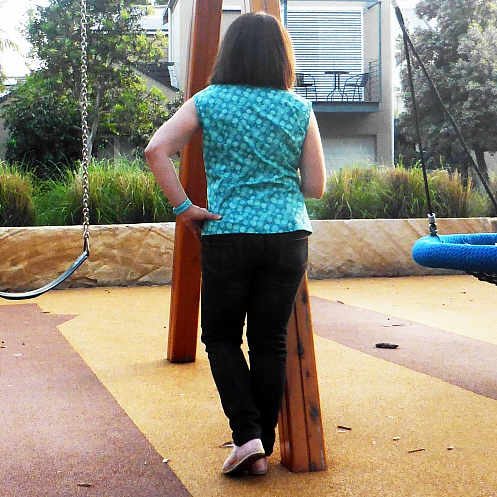 You've already seen the dress version and this is the shirt version that I can pair with skirts, shorts or jeans. My current preference is jeans.
This fabric is great quality and wonderful to use.
I've used Art Gallery Fabrics before and their teal colour is one that I absolutely adore and also get positive comments from people who see me wear this colour. The fabric washes well. It irons nicely. Now the beauty of this all over print is that it doesn't show creases when you've been sitting down for a while.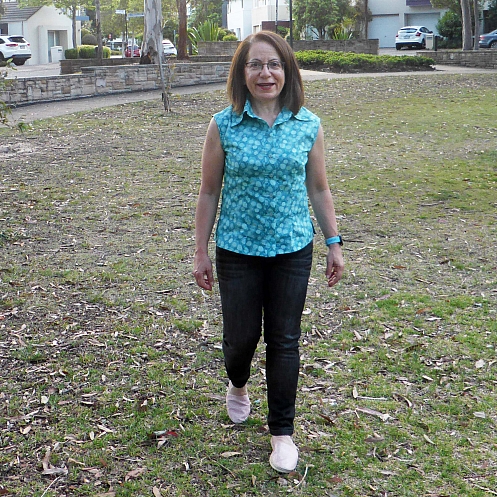 Let me tell you I was not going to leave the rest of this order go to waste. I now have the dress version and this cute shirt to get me through the oncoming humid Summer we love/hate and wouldn't live without.
This is 100% cotton and the fabric quality is where you can get great sharp corners on collars, cuffs and hems.
On this tnt pattern, I've added a forward shoulder adjustment. This means the shoulder seams are forward at the shoulder point by 1.5cm. I've moved the sleeve curve forward on the pattern which I haven't used on this shirt – of course – but it's ready for the next make. I was also able to find the perfect buttons at the local fabric reseller, as we were in lockdown at the time when I made this shirt and the dress too.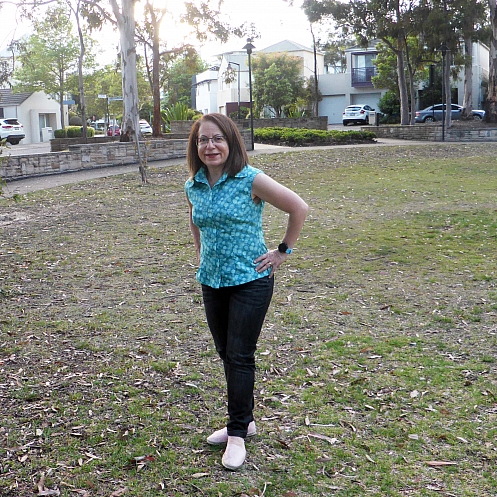 This shirt was cut out larger than I usually wear but I've trimmed the dart in a second time so I can see how this shirt performs when we are in the thick of our humid Summer weather in Sydney. I'll certainly be living through another lot of hot flashes again this year.
This is a great print. The colour holds its own. I really enjoy wearing this shirt while working from home. It looks great on Zoom meetings. Everyone says so.