This is one of my favourite dress patterns Deer and Doe Belladone dress.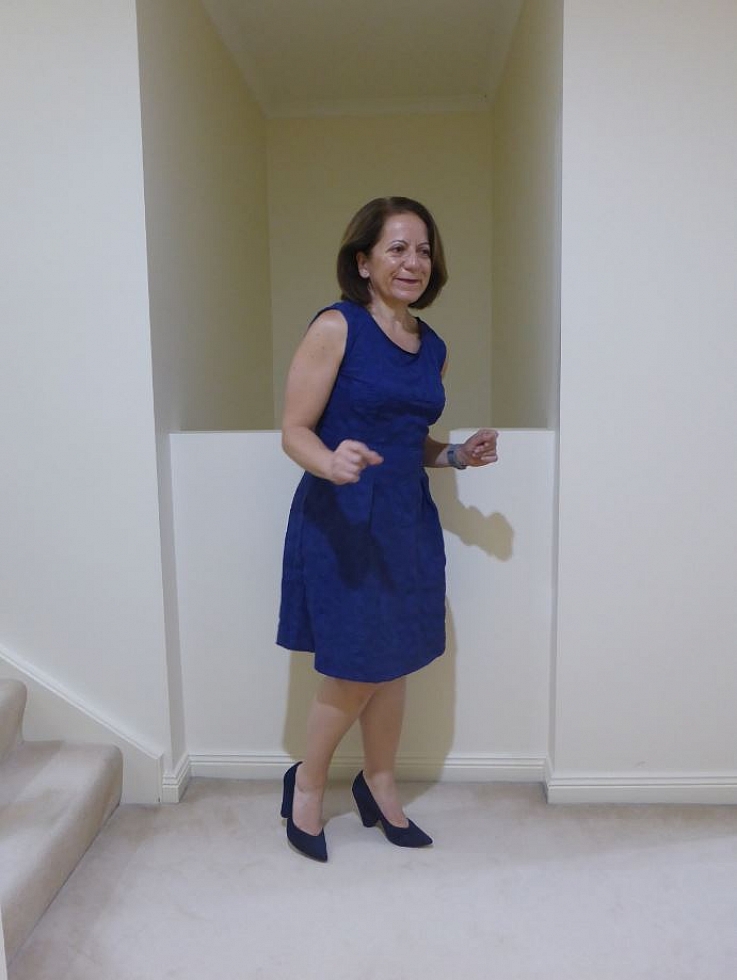 Even after making a few times over the years I keep going back to this dress for a few reasons.
This is a classic dress style that I love to wear.
It has great shaped pockets. It really does.
Oh and the back view is adorable.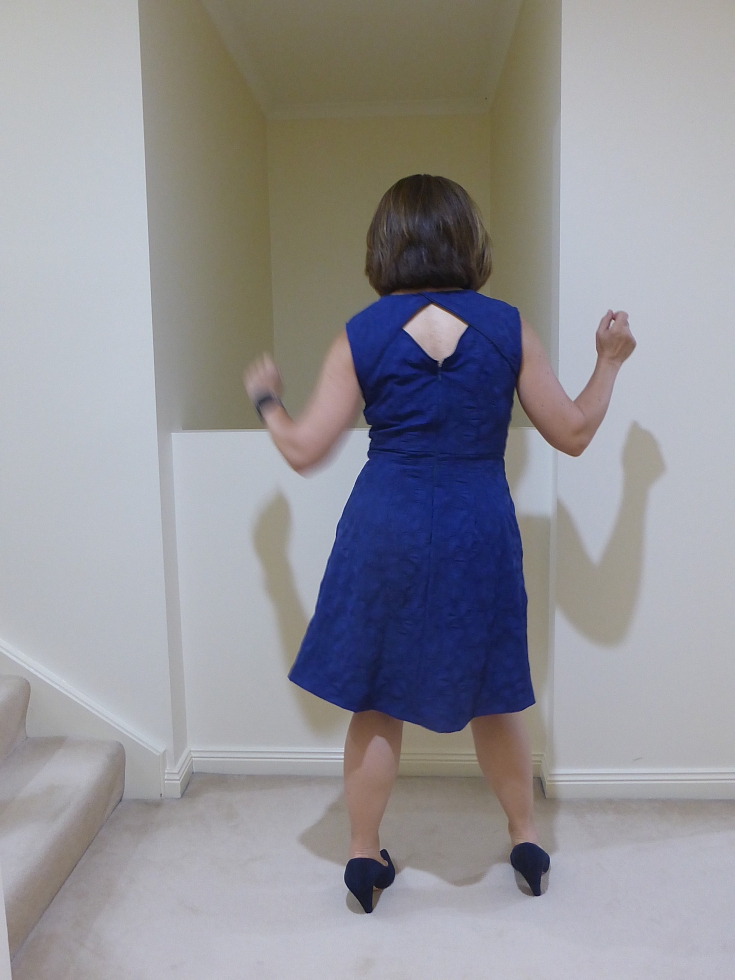 This time I've used fabric that's described at Navy Stretch shirting from Minerva. I've started doing more fabric testing for them and this fabric is really a knit in disguise. YOu wouldn't think so until it arrives on your doorstep.
This fabric has all the properties listed on the Minerva website with the added bonus – the fabric does not fray. Yep. No need to finish the seams = just like a stable knit fabric.
Yay!!!
The fabric is a stretch woven with lots of stretch and good recovery. The key areas of this dress that need reinforcing are the neckline and waistband. The rest of the dress benefit from the fabric's stretch woven properties.
The fabric has a geometric finish to it.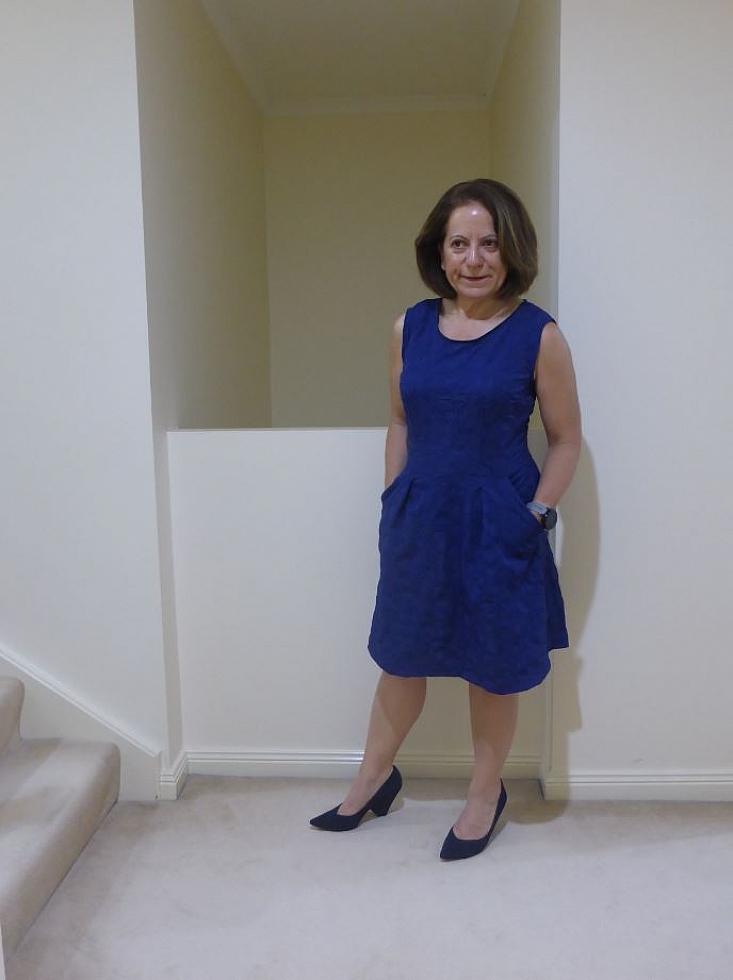 I wore this dress a few times over the Summer months and it's another of my go-to dresses that I do not need to iron.
Hence the dance photos.